Why More Home Buyers in Calgary are Choosing Townhouses
The thing we love most about Calgary is its ability to evolve, and as the real estate market grows and diversifies, one particular trend standing out among homebuyers is the increasing preference for townhouses.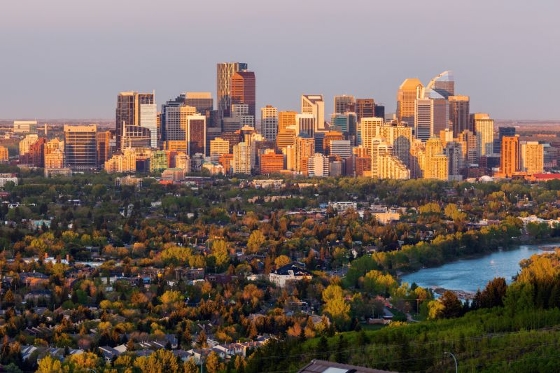 With so many complexes popping up around the city, the appeal is undeniable and exciting, and because we want you to make a good buying decision, we've decided it's time to dig a little deeper. Here is everything you need to know about townhouse living, before deciding to move to Calgary.
Are Townhouses a Good Investment in Calgary?
In Calgary's real estate market, townhouses can be a promising investment, and here's why we think so:
Strong Rental Market: Calgary has a robust rental market driven by its growing population and diverse economy. Townhouses, especially those in sought-after neighbourhoods, are in high demand among renters.
Affordability: Compared to single-family homes in today's market, townhouses are more affordable, making them an attractive option for entry-level real estate investors.
Appreciation Potential: Townhouses in Calgary have shown the potential for appreciation, which can provide investors with long-term financial gains.
Lower Maintenance: Many townhouse complexes come with homeowners' associations that take care of maintenance, reducing the workload for landlords and ensuring the property remains in good condition.
Diversification: Diversifying your real estate investment portfolio with different property types, including townhouses, can reduce risk and provide more stable returns.

Do Townhomes Appreciate or Depreciate?

Townhomes in Calgary have shown a strong potential to appreciate in value over time, making them an attractive investment for homebuyers. While the appreciation of townhomes is similar to single-family homes, distinct factors set them apart.

One of the primary reasons townhomes appreciate is their location. Many townhome complexes are strategically placed in desirable neighbourhoods, offering residents convenient access to schools, shopping, parks, and transportation. As Calgary continues to grow, these well-located properties tend to increase in demand, leading to upward price trends.

The lower maintenance requirements of townhomes compared to single-family homes also make them appealing to those seeking a more convenient and low-maintenance lifestyle. This lower maintenance burden can result in a more appealing and well-maintained property, which is a key factor in driving appreciation.

Another advantage of townhomes is their affordabilitycompared to single-family homes in the same area. First-time homebuyers and investors often find townhomes more accessible, contributing to their appreciation over time.

What Are the Disadvantages of Living in a Townhouse?

You're probably thinking about all of the amazing things townhouses have to offer, but as always, there are going to be things you might not completely love about them. We think you should think about these possible downsides before taking the real estate plunge:

Limited Outdoor Space: Townhouses typically have smaller yards or no yards, which can be a drawback for those who enjoy extensive outdoor entertaining or have energetic dogs to please.
Shared Walls: Some people are better at sharing than others, so sharing walls with close neighbours can lead to evident noise and privacy concerns. However, modern construction often includes soundproofing measures to mitigate this, so look carefully and ask your realtor a lot of questions!
Strata Fees: Many townhouse complexes come with strata fees that cover common area maintenance, landscaping, and other shared expenses that definitely add to the overall cost of homeownership.
Less Customization: Townhouses are often part of a community with regulations and guidelines that may restrict customization or exterior modifications. If you're one of those people who likes creative control, a townhouse may cramp your interior design style.
Limited Parking: Depending on the complex, parking can be limited, and street parking might not always be a viable option.

What Is the Average Price of a Townhouse in Calgary?

As of 2023, the average price of a townhouse in Calgary continues to be influenced by various factors, including location, size, condition, and neighbourhood. We've got a relatively dynamic real estate market here in Calgary, but here are some things to keep in mind:

The city-wide average price of a townhouse in Calgary typically ranges between $300,000 and $500,000, but it's important to understand that this is a general estimate, and actual prices can vary significantly based on the specific characteristics of the property and the prevailing market conditions. For more precise valuations, reaching out to a dedicated real estate agent is advisable, as they possess the expertise to provide you with a more tailored insight.




Variations in Different Neighbourhoods:

One of the key aspects that significantly impacts townhouse prices in Calgary is the neighbourhood in which the property is located. The city is known for its diverse neighbourhoods, each offering a unique set of amenities and lifestyle opportunities, and townhomes located in some of the city's more affluent areas (like the SW) tend to be a bit on the pricier side.

Here are some great townhouse complexes we're loving this year to kickstart your homebuying into top gear:

Elliston Village

Elliston Village is a charming townhome complex located in the southeast community of Elliston Park. This complex boasts an array of modern townhomes that are well-suited for first-time homebuyers and families. Elliston Park is known for its beautiful green spaces, including the expansive Elliston Park, which hosts cultural events and celebrations throughout the year. The location provides residents with easy access to shopping, schools, and major roadways, making it an ideal choice for those looking for a balanced lifestyle.

Copperfield Chalet

Copperfield Chalet is situated in the Copperfield community and is known for its family-friendly atmosphere. The townhomes here are designed to offer both comfort and convenience and provide easy access to shopping, dining, and recreational facilities. The Copperfield Chalet complex is also near beautiful parks and green spaces, making it appealing to those who appreciate an active outdoor lifestyle.
"The Venice" by Mountain Pacific Homes
"The Venice" is an exquisite townhome complex nestled in the highly sought-after neighbourhood of Mahogany. Mahogany is famous for its artificial lakes, beaches, and extensive pathway systems, providing residents with year-round outdoor activities and relaxation opportunities. "The Venice" offers modern and stylish townhomes that complement the upscale atmosphere of the neighbourhood. With its stunning architecture and proximity to Mahogany's amenities, this complex is a standout option for those who desire a luxurious lifestyle.
Erinwoods Terrace
Erinwoods Terrace is located in the Erin Woods community, which is known for its affordability and convenient access to major transportation routes. The townhomes here offer an attractive option for first-time homebuyers and those seeking a budget-friendly housing choice. Erin Woods also boasts a variety of nearby parks, schools, and shopping options, making it a practical and accessible community.
Lakesikome Gateway
Lakesikome Gateway is situated in the community of Sundance, which is renowned for its serene artificial lake, Sundance Lake. The townhomes in this complex benefit from the proximity to this beautiful feature, allowing residents to enjoy beachfront activities and scenic views. The Sundance community also provides access to schools, like the Sundance School, featuring an excellent French immersion program, shopping,
and recreational facilities, making Lakesikome Gateway a desirable choice for those who cherish waterfront living.
Mosaic Cranston
Mosaic Cranston is part of the larger community of Cranston, which is known for its family-friendly environment and abundant green spaces. The townhomes in this complex are designed with modern living in mind. Residents can take advantage of Cranston's numerous parks, pathways, and community facilities, including the Century Hall community center. This neighbourhood offers a balanced lifestyle, making Mosaic Cranston an attractive place to call home.
Mosaic Lakeside
Mosaic Lakeside is a townhome development located in the popular community of Auburn Bay, known for its stunning 43-acre freshwater lake and beach. This complex offers a range of stylish townhomes that complement the lakeside atmosphere of the community. Residents here can access year-round lake activities, including swimming, fishing, and skating in the winter. Auburn Bay also provides shopping, dining, and easy access to major roadways, adding to its overall appeal.
Walgrove Walk
Walgrove Walk in Walden offers modern townhouse living in a vibrant community. These stylish homes boast contemporary designs, open floor plans, and easy access to amenities, parks, and shopping. With a family-friendly atmosphere, it's a sought-after destination for those seeking a convenient and welcoming neighbourhood in Calgary's SE.
Chesapeake
Chesapeake, another townhome development situated in the Auburn Bay community, offers a variety of townhomes designed for contemporary living. The complex is within walking distance of Auburn Bay Lake and its amenities. Residents can take advantage of the lake's beach, parks, and clubhouse. With abundant green spaces and nearby conveniences, Chesapeake is an attractive choice for those looking for a lakeside lifestyle.
What Is the Average Home Insurance Cost in Alberta?
The average cost of home insurance in Alberta can vary significantly based on several factors, including the type of dwelling, its location, and specific coverage needs. Regarding townhouses in Alberta, homeowners typically enjoy more affordable insurance rates than single-family homes due to certain shared insurance responsibilities within the townhouse complex.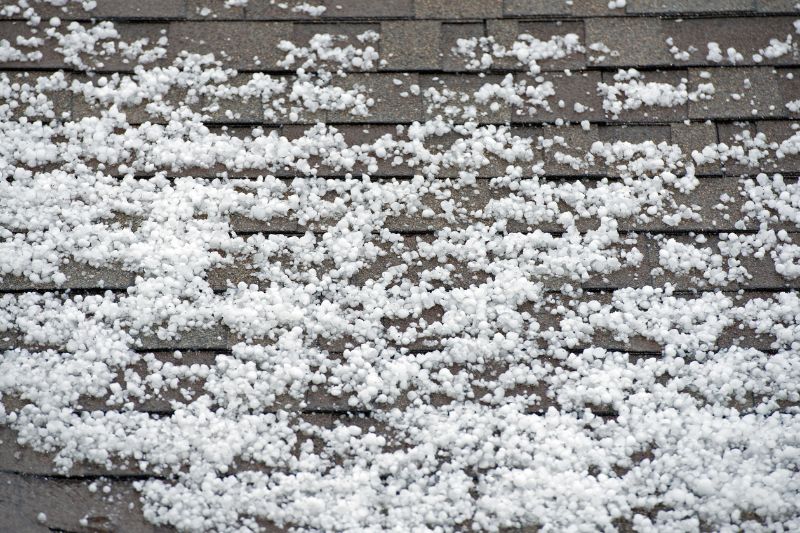 On average, townhouse insurance in Alberta can range from approximately $600 to $900 per year, though this is a rough estimate and can differ based on various considerations. Insurance premiums for townhouses tend to be lower because the exterior of the building, including the roof, foundation, and common areas, is often covered by the condominium corporation's insurance. This shared responsibility can translate to reduced costs for individual townhouse owners.
However, there are several factors that can influence the cost of townhouse insurance in Alberta:
Location: The location of your townhouse plays a significant role in determining your insurance premiums. Areas prone to natural disasters like floods, wildfires, and hailstorms may have higher insurance costs.
Coverage Level: The extent of coverage you choose can directly impact your premiums. More comprehensive coverage, including additional riders or endorsements for personal property or liability protection, can increase costs.
Deductibles: Your choice of deductible (the amount you pay out of pocket before insurance coverage kicks in) can affect your premium. Higher deductibles often result in lower premiums.
Age and Condition of Townhouse: Newer townhouses built with modern construction materials may qualify for lower insurance rates due to their reduced risk of damage or maintenance issues.
Hail Storms and Severe Weather: Alberta is prone to severe weather events like hailstorms, which can cause significant damage to townhouses. As such, townhouses in regions susceptible to these events may face higher insurance costs.

Is It Worth It to Buy a Townhouse in Calgary?

We think buying a townhouse in Calgary could be your next best real estate move, whether just starting out, looking for an investment property, or hoping to find something with less maintenance in your retirement years. The good news? We've got many townhouses on the market right now we'd love to show you, so get in touch today to see the best attached homes Calgary has to offer!




























Credits:

Photo: @benkrut via Canva.com

Photo: @ccahill via Canva.com

Photo: @ Roman_Makedonskey via Canva.com

Photo: @ welcomia via Canva.com